Taking Advantage of The Chance
Those
... a plural form of that...
That
... used in singling out someone or something and ascribing a distinctive feature to them...
Inspiring or Debilitating?
A man who is walking to work or a man who is always sitting on the couch...
A woman who is presenting at a conference or a woman who is angered with her kids...
A man who is praying before he eats or a man who is boasting about accomplishments...
A woman who is seeking solutions or a woman who is mulling over a not-in-her-control situation...
Our Gauge
We all have radars that gauge... inspiring or debilitating! What is the difference between the two? What makes people one of "those"?
Inspiring
They have taken their OWN path... no matter the roadblocks.
They take care of others.
They communicate... not just the high points of life, but the low as well.
Are you one of "those"? Is "that" you?
Debilitating
They "follow the ants".
They are selfish.
They sugar-coat everything to make themselves look better.
Who are you surrounding yourself with?
Next time you are in a group of people... observe. You will see and hear people. Categorize them: Inspiring or Debilitating? What if the tables were turned? Which category would you fit into at that moment?
Have you ever noticed which of "those" you surround yourself with?
Is your family inspire-ers? or debilitate-ers?
Are your colleagues inspire-ers? or debilitate-ers?
Is your boss an inspire-er? or debilitate-er?
Are your children inspire-ers? or debiltate-ers?
Are your students inspire-ers? or debiltate-ers?
Can you be inspired? Can you be debilitated? by the people who are "your" people? ABSOLUTELY! without a doubt...
"Surround yourself with the dreamers and the doers, the believers and thinkers, but most of all, surround yourself with those who see the greatness within you, even when you don't see it yourself." - Edmund Lee
I have always been mindful of who I have surrounded myself with... the new catch phrase is "my tribe". My tribe is full of passionate and innovative educators who keep children in the center with every decision. That is who I want to be... that is who I am! To continue on that path, I realize my tribe is essential to growth.
How do others' help me?
How do others' inspire me?
How do others' push me?
How do others' encourage me?
Where did I find my tribe? Reaching Out! Being Involved! Chatting! Presenting! Getting Out!
Who are you?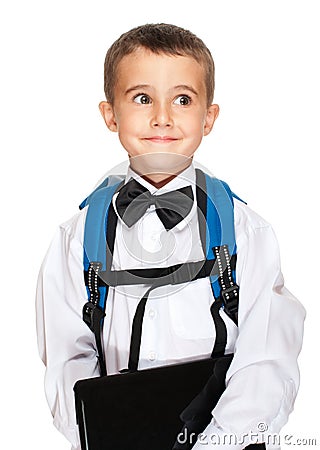 Flipping that idea to put the spotlight on you... Are you an asset to those you are connected with?
Have you ever stopped to self-assess...
How do I help others?
How do I inspire others?
How do I push others?
How do I encourage others?
This past year, my teaching style has been in the spotlight... I have not agreed to the blogs, interviews, videos for the fame... but to simply to encourage other educators to step up for the sake of their students. It is with hope that I have done my part, so far, of making a "dent in the universe."
"We're here to put a dent in the universe. Otherwise why else even be here."- Steve Jobs (Thanks for the quote, Mike Paul)
The Chance
I have the chance... you have the chance... to help mentor your students to be an inspire-er. We are all very fortunate to have this chance to affect our future.
How do you go about guiding them down this path?
What do you intentionally plan for your students to become inspirer-ers?
When do you allow them to become the positive-spotlight in your community, school, or classroom?
Taking Advantage of The Chance
I always knew I had the chance to make a difference, but I never really fully grasped the thought of student empowerment through leading until I saw students' mindsets change and students' paradigms shift.
Genius Hour
Community-Based Student-led Interviews
School-Wide Presentations
Project Based Learning
Flipped Learning
Student-led Professional Developments
Self-Pace Learning
Continuing to Take Advantage of The Chance
In addition to the above, this year, I plan to implement a...
Makerspace
Student-led Edcamp
Peer-to-Peer Feedback
Student-led Classroom Store
Collaboration of Peers Across Schools
Vex-Robotics Club
I challenge you to choose one of the strategies above and implement!
If we don't take advantage of the chances, then who will?
"If you do not take a chance, then you do not stand a chance."